Back to all posts
Posted on:
WAY TO GO LOMOND!! -- $3900 Raised!!!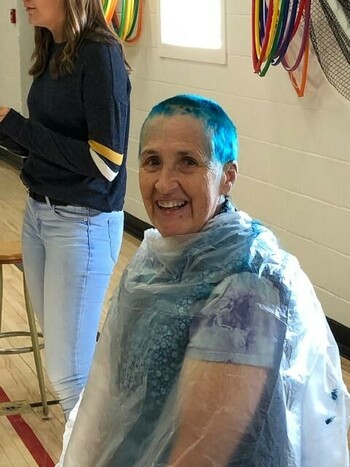 Lomond Community School gathered today just before lunch to see if they actually made the target of $2500.00.  The students of the school were first challenged to raise $2300.00 (students would be able to pie the principal) but then Mrs. Forsyth decided to add an extra challenge -- bring in $2500 and she would shave her head.  
AND the students and community did it.  Over $3900.00 was raised!!!!  Mrs. Gartly got two shaving cream pies in the face.  Mrs. Forsyth had her head shaved and all the money goes towards cancer research!
What a great sign of citizenship.  Students took the initiative and asked friends, family and community members.  We celebrate with our students that we were able to give in this way.  Well Done Lomond!!