Volleyball
Senior Girls Volleyball Team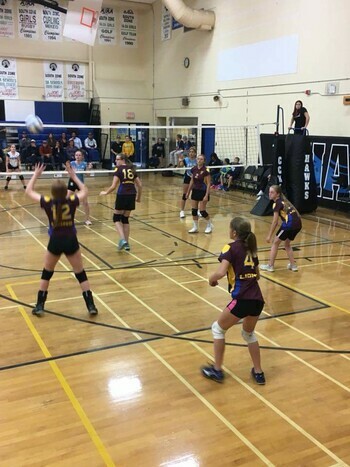 We are very excited to start our Senior Volleyball season.
Practices: 
Tuesdays and Thursdays - 3:45 - 5:30 
Tournaments:
Claresholm - September 13th and 14th
Nobleford - September 20th and 21st
Oilfields - September 27th and 28th
Medicine Hat - October 4th and 5th
Vauxhall - October 11th and 12th 
Senior Girls Finish 2nd in Claresholm!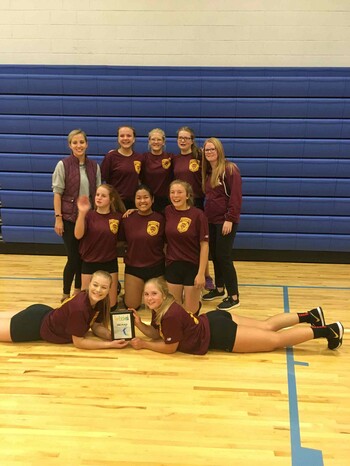 The Sr. Girls competed in their first tournament on September 13th and 14th in Claresholm. After going 4-1 in their round robin play, they beat F.P. Walshe in the quarter finals. They then played in the semi-finals against Stirling. 
Lomond faced Claresholm in the finals, losing two hard fought sets. 
The Lions were very excited to come away with 2nd place in their first tournament! 
Next up, Nobleford on the 20th and 21st!
Volleyball Update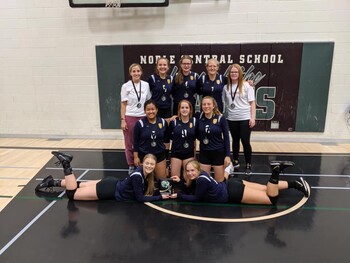 Our Senior Girls team has competed in three tournaments so far this year. They placed second in Claresholm and Nobleford, and lost out in close sets to Willow Creek Composite School in Black Diamond this weekend. Next up is Medicine Hat for the Sunny South Tournament. 
The 5/6 mixed team had a blast competing in a tournament in Taber. They continue to have practices on Mondays and there will be a home game against Vauxhall on October 24th at 4pm. 
Volleyball News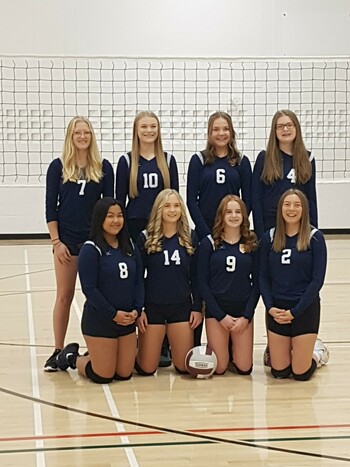 The Senior girls were in Vauxhall this weekend for a tournament. They faced off against Chinook's JV team, Fort Macleod, Vauxhall and Magrath. The girls were competitive in all the sets and ended up losing in two close sets to Fort Macleod in the quarter finals. They have a few weeks off to practice and rest up before their final tournament in Stirling. 
Senior Girls Wrap-up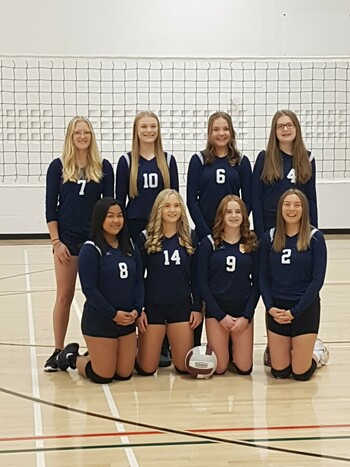 Our Senior girls team has been busy the last three weeks. They played in a tournament in Stirling on the 1st and 2nd of November. They finished first in their pool, after beating teams from Coaldale, Taber and Raymond. The girls went on to lose a tough three sets to W.R. Myers in the consolation final. 
Following that, Lomond hosted a playoff game against Longview, after being ranked 5th in their zone. The Lions won in three sets to set themselves up to play in zones this pass weekend. 
In their first match in zones the girls split the first two matches with Bow Island (ranked 3rd) and then lost the third set. They played Foremost (Ranked 1st) and lost 2 sets in a row. Later that day they went on to split sets with Stirling and lost a tight third set, 15-11. This was the end of the season for the team. It was a great year of growth and an amazing year for a team from a small town! 
Thank you for all your support!
We would also like to say good luck to Ty and Nolan, who are playing for Vauxhaul in provincials next weekend!